Paul Weller at The Grand Blackpool Empress Ballroom in The Winter Gardens.(The Empress Ballroom was completed during the summer of 1896. Designed by Mangnall & Littlewood, with plasterwork by J.M. Boekbinder, the Ballroom's dimensions of 189ft by 110ft, with a floor area of 12,500 sq.ft, made it one of the largest ballrooms in the world. ). The Hall was a fantastic example of 1930's dance hall, actually made me step back to Wigan casino as it was very much similar. I wanted to soak up the halls atmosphere, the music was Northern Soul but the tracks kept jumping, wished I'd brought my dancing shoes !
The support act was some guy from Australia (didn't catch his name) he sang very depressive mellow tunes, and my feet were aching already, a sign of things to get worst.
The Draytones: playing a kind of sixties sounds, very mod outfit. The drummer did say it had been a dream of his to play here so he finally got his dream come true.
They said they had a single out so maybe I might get to catch up on the name of the band.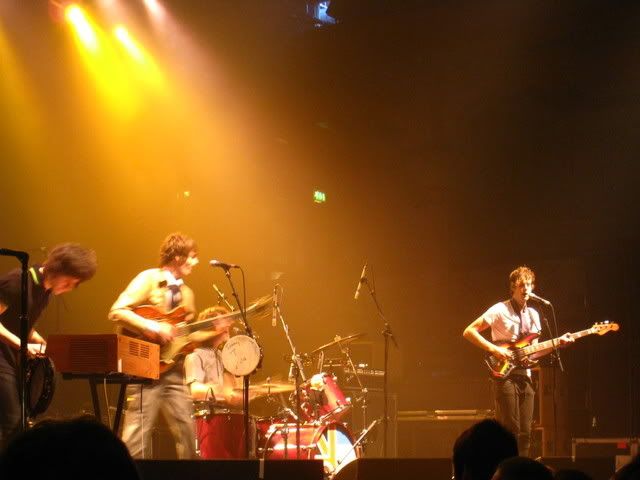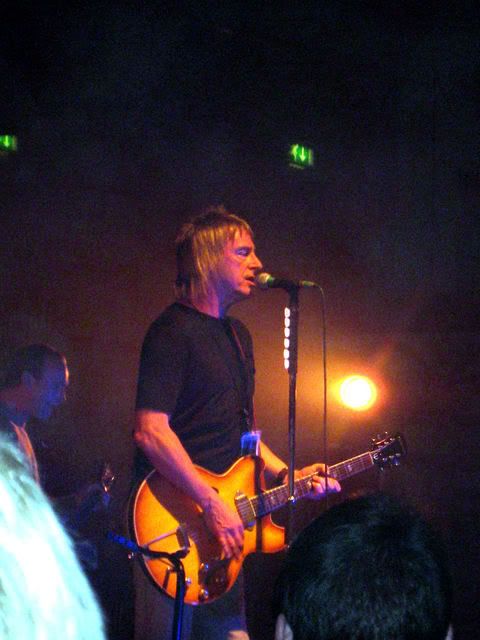 Paul Weller came on around 9pm to chants of "Weller, Weller, Weller" sorry but I find the sight of grown men & Women in middle years shouting out a bit sad !One of the first tracks he did was 'Wildwood', which was great and he's obviously an accomplished musician but I think for me after half an hour it went downhill, the music became bland and all drawn out guitar solos. I drifted and my feet and body began to want to cool down. He did a few tracks from the past such as 'Eton rifles' which went  down a bomb with the crowd but by this time by feet had died a death and I was sat on the floor at the back of the hall. I think the only words he uttered was 'glad to be back', he had no charisma with the crowd. Paul on his own (is not a patch in my opinion) on his time with The Jam or Style council and I was disappointed he didn't do many of the old stuff which I hoped to hear.
I was further disheartened today to read about a 16 year old budding musician who waited to meet Paul at the stage door to get his autograph and he just waked by and got onto his coach. I think that sums up todays so called 'Idols' whatever happened to spending a few minuites of your time talking to your fans who buy your music and come to your gigs. At the end of the day you are human not different from the rest of us and your all going to the same place at the end of this life. There's no reserved space or VIP suite in the afterlife - well as far as I know ;-).