Got the fan on, ice cubes topped up, cold drinks in … hot hot hot. Of course in America's Deep South it'd be just another day, but here we don't do extreme weather so well. If this heat continues I'll be going hammock and veranda style, and start talkin' 'bout the levee, y'all? - Reviews by Den Browne
Charlie Whitehead - Raw Spitt
Lightnin' Slim - High & Low Down
Dave Davies - I Will Be Me
Dead Meadow - Dead Meadow
PAS Musique - Abandoned Bird Egg
Kine - Meditations in April Green
Charlie Whitehead - Raw Spitt (Alive / Natural Sound)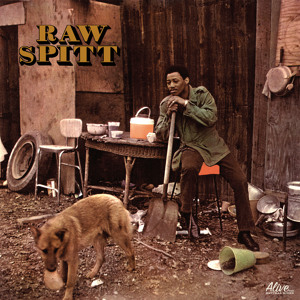 There's nothing like some laid back, classy Southern Soul in this current heatwave, and once again Natural Sounds have come up with the goods as part of a series of reissues of early 70's blues, r'n'b and soul. After the great Swamp Dogg and Irma Thomas reissues reviewed here a while back, this time round we've got two 1970 albums, both produced by Swamp Dogg himself  - some very Swamp-ified soul from Charlie Whitehead, and some R&B/urban blues from Lightnin' Slim. The sound on "Raw Spit" is classic Memphis soul, with the crucial element of conscious, politically aware lyrics to balance the good-time sounds. Standout tracks include "Put a Little Love in your Heart" (as covered later by George Clinton's Parliament), nice takes on a batch of Swamp Dogg songs, including "That Ain't My Wife", "Between The Lines" and "Synthetic World". There's also some serious Civil Rights' era material like "Call Me Nigger", "Midnight Riders" and "Who Do They Think They Are?". All served up with slippery horns, clipped rhythm guitar, bass and drums so tight you couldn't get a rizla between them, and that key 60's Hammond organ/Roland piano mix simmering away in the background. With some additional tracks from the original, there's even room for the era's obligatory Beatles' cover, a cool, yearning cover of "Hey Jude".
Lightnin' Slim - High & Low Down (Alive/ Natural Sound)
Lightnin' Slim's album came out in the same year, but sounds a good 20 years older, recalling the Chicago Blues sound of the forties and fifties (so eagerly seized on by the Rolling Stones and others in the 60's). It's a good example of the type of album of electric blues that labels like Chess used to produce by the truck-load, mainly for the Black audience in the Northern urban blues heartland of Chicago and Detroit. It's a really consistent set, demonstrating Lightnin' Slim's powers as singer and guitarist on songs like Willie Dixon's "Bad Luck Blues", "My Babe" and "G.I. Blues". There's also a Swamp Dogg song, of course - "Good Morning Heartaches" - and a nice cut of Chuck Berry's "Things I Used To Do." It's an album that shows Lightnin' Slim to be worthy of a place alongside the real blues giants of the era like Muddy Waters, Sonny Boy Williamson, Howlin' Wolf and John Lee Hooker. The only drawback is the short playing time - ten tracks in just over the half hour - but it's "all killer, no filler" as the saying goes. As a bonus, there's a supremely eccentric sleeve-note from Swamp Dogg, recounting how the album was done in only three days as Slim had to get back up North to his job in a lock factory.
Dave Davies - I Will Be Me (Cleopatra)
Any Kinks/Davies Brothers related activity is always worth checking out, now we have a new solo album from Dave Davies. It's always seemed unfair that as time's gone on, he's been typecast as "the difficult one" while Brother Ray can do no wrong. The last I'd seen of him was the intriguing, if slightly strange, film - "Mystical Journey (2010) - where he came across as a mixture of hippy dippy quester for enlightenment and North London geezer, with lots of flowing hair, billowing capes and drifting mists. However, the search for Cosmic Peace didn't seem to extend to Ray Davies, bound together inseparably, but never able to be at peace with each other for long. Dave Davies always had a justifiable gripe that his songs weren't used enough by the Kinks, and the album does have a very Kinks-ian sound a lot of the time - particularly the US hard rock/tour version of the group. His voice remains totally distinctive, and is versatile enough to handle the slower, quieter tracks as well as the rockers. The opening riff is as near as dammit "You Really Got Me" and grabs you from the start - the song "Little Green Amp" describing his 60's DIY adjustments to his equipment that produced that trademark guitar sound. This and the next two tracks - featuring prolific psych-guitar man Ty Segall and Dead Meadow (see below) - get the album off to a strong start, but ultimately the album's doesn't quite come together.
The main flaw though is the idea of having different collaborators/"guests" on each track, including the Jayhawks, Anti-Flag, Oli Brown, and Chris Spedding among others. Nothing against any of them individually, but overall it robs the album of a definable character and takes the focus away from Dave Davies. There's a similar variation in the quality of the songs, with good songs like "Little Green Amp" "The Healing Boy" and "Cote du Rhone" being undermined by filler like "Midnite in LA" and "In The Mainframe". I'd really expected and wanted to like this album, but ultimately it's a bit disappointing - Dave Davies' irresistible riffs threaten to break out occasionally before being swallowed up by over-polished MTV style rawk. It could also do with a bit of editing - at over an hour, it feels too long and tends to drift in the middle.
Dead Meadow - Dead Meadow (Xemu)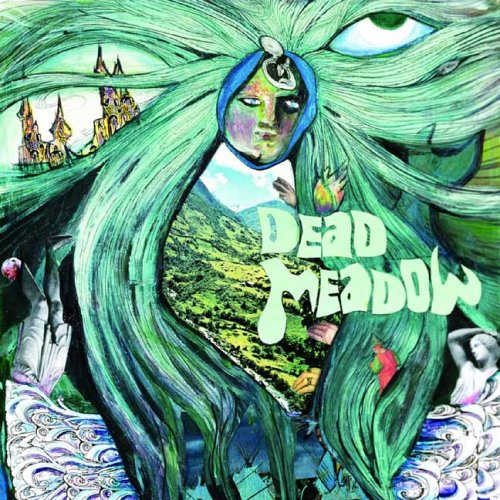 After that, it's a relief to turn to the reliable hands of Dead Meadow, with this reissue of their 2001 debut. It's been remixed and remastered by Tom Gloady and Greg Calbi, with the obligatory "extra bonus track". As with many a "bonus" before, "Spanish Girl" is probably the least essential track on the album, being just under two minutes of fx pedal noodling. However, the original album sounds better than ever. From the opening Hendrix-like feedback wobble, it's a really solid set of gnarly, distorted guitar heaven, plus some intriguing songs delivered by voices that recall Robert Plant, Neil Young and Dinosaur Jr's J Mascis. There's quite a lot of influence lyrically from Led Zeppelin's third album/ sword and sorcery/ "Battle of Nevermore" period. When this came out it was tagged as being part of the new 'stoner' movement in US rock, which basically meant sludgy, slowed down Sabbath riffs mutated through repetition into something new and psychedelic (with aid of some serious hydroponics usually). Ten years on the scene's going strong and has continued to evolve, with ultra deep and slow people like Earth and Sunno))) making Dead Meadow sound almost like the Ramones' by comparison! There's a sustained mood and sound to the album - and no duff tracks either - which make it harder to pick out places to dip in. Longest track "Lady" shows the full Dead Meadow range, and the opening trio of "Sleepy Silver Door", "Indian Bones" and "Dragonfly" are a full-on statement of intent.
The group aren't shy about their influences, which aren't always what you'd expect - isn't the intro for "Dragonfly" a ringer for the Stones' "Moonlight Mile", or is it just me? Final "proper" track (if you don't count the bonus one) is a treat too - "Rocky Mountain High" (nothing to do with any similar sounding title from the Joe Walsh-era James Gang or John Denver either!) takes no prisoners, and I'd suspect there's a bit of a nod in there to the gnarly guitar sound Joe Walsh patented pre-Eagles. Props too to the rhythm section - hard rock can be killed by plodding drum and bass but Dead Meadow keep it fluid and locked down. I hope I haven't overdone the retro references here - if you like Ty Segall and Michael Cronin, for example, or the shimmering psych of Tame Impala, you'll love all the sonic guitar shards here - its more an exploration of a timeless sound that could have been made any time since the mid-60's, and shows there's still plenty of distance left in the journey.
PAS Musique - Abandoned Bird Egg / Kine - Meditations in April Green
Meanwhile PAS and their various other permutations continue to fascinate. Fresh from a series of European dates - which sadly can't include a UK visit - we have "Abandoned Bird Egg" from PAS Musique & "Meditations in April Green" by Kine. So far I haven't had the time required to immerse myself in the music and atmospheres - it's music that bubbles away in layers like "Bitches' Brew", for example, and justifies their "File under Electronica/ Experimental/ Psychedelic" tag. There's always a strong visual and performance element to PAS as well as the music, so it's worth checking out their Facebook page.The Kine collaboration with Vietnamese artist Dao Anh Khanh is much more ambient and meditative, flotation tank optional, as you'd expect from the "Meditations in April Green" title.