I'm honoured to have Kevin Cummins the top photographer, being 'Mudkissed' in my interview, his resume of photographs reads like a who's who from the Music world. He has taken portraits of such bands as Oasis, Stone Roses, Happy Mondays, The Buzzcocks, The Clash, The Smiths, Joy Division, New order, Courtney love. Kevin is especially renowned for his work with Joy Division and The Smiths. In particular his covers for the NME are legendary. NME and Q Magazine chose many of Kevin's photographs for their 50 best Rock and Roll images of all time. Kevin's photos have graced many album covers and books.
Kevin was involved heavily in City Life which was Manchester's what's on guide and was an original contributor to The Face magazine. Kevin relocated to London in 1987 and has since contributed to many major publications, including: The Times, The Observer, Esquire, Maxim, Elle, Vogue, Mojo, Q, FourFourTwo, Sleaze Nation and The Big Issue. Born on 14 July 1953 in Withington Manchester and studied photography for 4 years in Salford. He's been an obsessive Man City for over 40 years (thought I'd better get that one in) so when he isn't watching a game he's out there shooting someone photographically speaking!

From his web site www.kevincummins.co.uk "Cummins became one of the prime photographers of the Manchester punk scene in the late 1970s and for ten years was the chief photographer for NME. He has contributed to major publications including The Times, Vogue and Mojo and is currently working on a photographic retrospective of Manchester musicians to be published by Faber and Faber in 2008."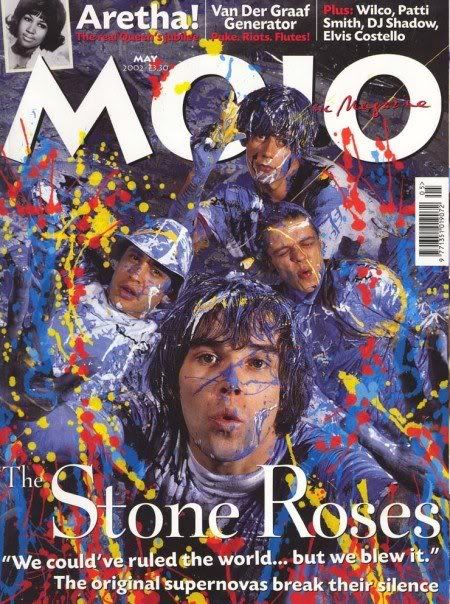 My personal memories of Kevin Cummins are during the 1977 - 79 wild gigs at Manchester Apollo. Me and My partner in crime Vanessa used to see Kevin quite regularly taking shots of bands right in what they now call 'the mosh pit'. It's so long ago now but we spoke to him a few times, he always seemed to be very professional. I am reliably informed he rescued my friend Gail from a particularly bad crush at a Clash gig in Manchester..... What a guy!

The Clash Gig at The Belle Vue Elizabethan Hall 1978. Me and my friend were both there at the front, narrowly missed off this photo of Kevin's.We also bought his photos which were sold from a newsagent called 'Paper chase'. I still have one of the group The Buzzcocks 'Another music in a different kitchen' setting. He was and still is one of the best things to come out of Salford.
 
Hi Kevin - I'm delighted that you agreed to this interview with 'Mudkiss'. Kevin you're now positively a national treasure yet your not on Wikipedia yet - surely that needs sorting!
Let's go back to Salford in the days of studying – what were your dreams and ambitions, did you know what you wanted to do and how far did you think you would go? What was your first job as a photographer?.
Kevin - I had no idea what I wanted to do. I went to De La Salle in Weaste Lane, and like everyone else there I was being hothoused to go to University. We were given no careers advice as such.

Mel - When did you know you wanted to be a photographer? Was there another option?.
Kevin - I was going to go to Warwick University to study English – like most of my friends – but my girl friend's brother asked me why I wasn't going to study photography – seeing as that was something I was passionate about. I hadn't realised it was an option to be honest. So much to my parents' annoyance I changed my mind at the last minute and embarked on a photography and graphics course at Salford.
Mel - What was your first job as a photographer?

Kevin - I went back to college teaching two days a week and I also worked as a black and white printer two days a week. This gave me access to equipment and darkrooms which I needed in order to continue with my own work.

Mel - Will you swear you were there?? Of course we are talking about the sex pistols first gig in Manchester, what were your thoughts at the time?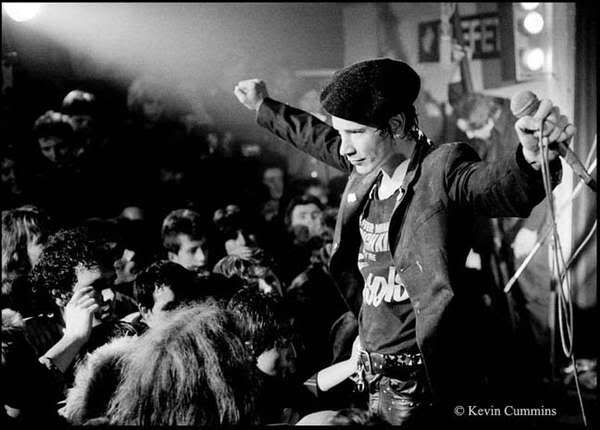 Sex Pistols at Ivanhoe's Huddersfield - Christmas Day 1977

Kevin - I went to the first one but not the second. I missed the second one because I went on holiday that day (to Sicily with my then girlfriend and her parents!). I though it was energetic rock 'n' roll – but not that different to Eddie and The Hot Rods at the time.

Mel - I know you were in a band for a short time way back in the 70's with the Journalist Paul Morley and Steve (Shytalk) – tell us more please.

Kevin – Hmmm. This has been mythologized to death.Paul & I used to sit up half the night after we'd been to whatever gig and talk bollocks for hours on end. We decided it was easy to manipulate the music press and we invented a band 'The Negatives' and sent tour dates out to each paper. They published them (why wouldn't they?) so we continued making stuff up.

Our first EP 'Bringing Fiction Back to Music' was deleted the day before it was released and so on.

Our first error was in telling Jimmy Pursey what we were doing when we did a feature on Sham for the NME. He said it sounded great – was the spirit of punk etc. and he asked us if we wanted to open for Sham 69 in ....Manchester..... Well of course we did. After five minutes they realised it was a horrible mistake and pulled the plugs on us.

We also supported Wayne County and a similar thing happened. None of us could play. We had Richard Boon (Buzzcocks' manager) on Sax and a guy who Paul and I knew from Stockport who was a car mechanic known to all as Merlin. He played five string guitar. (Five because one had snapped and nobody knew how to restring it). Pete Shelley guested on vocals once. We played the infamous Stiff Chiswick Challenge at Rafters. I suppose if we (more specifically Paul) hadn't wound up Joy Division so much they might never have given such a blistering performance that night. After all: they only did it because they were so pissed off with us. They wanted the time slot we had – Hooky kept saying, "You're not even serious – we need this you don't – you've all got jobs." The gig was over-running so much they really didn't want to go on last. Nobody else would swap with them either. But we've turned into the villains of the piece. Paradoxically - apart from all the press we gave them - we like to think we were 100% responsible for them actually making it too (er lol).

Mel – It sounded a very exciting time for you. So what was punk music all about for you??.

Kevin – The same as it was for anyone else. It told you that if you believed in yourself and you wanted something then you could go out and achieve it.

Mel - What's this I hear about you being in the rock and roll hall of fame? Rock X-Posed, a touring exhibition of the best Rock 'n' Roll photos in the world in ....Ohio..... When did they happen? Tell me about your awards!
Kevin – Show us yer medals KC. (Hmmm). Well, I've won a few things and been nominated for others – but whilst it's good to win awards – it's more important to be true to your beliefs and never to become complacent.
Mel - Where can people find the photos on the Rock X-Posed tour now ?
Kevin - I don't know. i think Kodak withdrew the funding so it's stopped touring. The photos are probably in a lock-up somewhere.

Mel – I know you were the chief photographer for the NME for 10 years? Why did this come to an end?Any special moments you care to share with us?
Kevin - Dunno really. Got to travel a lot and spend time seeing the world through expensive hotel windows at someone else' s expense. Not a bad job really. It came to an end because IPC (NME publisher) wanted to change the terms of the contracts we had – or in some cases to actually offer people contracts. They essentially wanted to own our copyright. It's endemic in publishing at the moment – so you either assign your intellectual rights to another party or you refuse to work under those terms and conditions. As an example: if I'd shot the Sex Pistols under the new terms and conditions I'd earn a one off payment for those photos. I'd even have to ask IPC's permission if I wanted to exhibit them or publish them in a book, career retrospective etc. As it is I get paid every time these or any of my photos are published anywhere in the world. There's very little respect for photographers at the moment. This is just one example of the bullying techniques employed by 'The Man'. (lol)
Mel – Who or what are you greatest inspirations, what drives you?

Kevin – My inspiration is that I'm not complacent. I always want my next job to potentially give me the best photos I've taken. I'm inspired by great art generally. Diane Arbus, Bill Brandt, Howard Hodgkin, Eduardo Arroyo Gillian Wearing.
Mel – Great stuff - Who are your favourite bands to listen to and watch live?.

Kevin – Well I like most ....Manchester.... bands obviously. I enjoy listening to people I've worked with closely. I also like Flaming Lips, Mercury Rev, Richmond Fontaine, Tom Waits, Eels, Sparklehorse. I listen to and go to see a lot of Opera. I still love listening to live music. I love the excitement and the random quality it offer.

Mel – Talking of bands who was the most badly behaved band and indeed best behaved during a photo shoot? and which bands did you go on tour with?.

Kevin - Most people are well behaved. They might turn up 12 hours late but they're ok when they eventually arrive. Lemmy once tried to have a fist fight with Clint from PWEI when we were doing photos for an NME charity record - but apart from that. Too many to mention. Badly behaved in what way? I didn't like Duran Duran. More specifically I didn't like Simon le Bon.

Mel - Badly behaved as in - hard work or e.g wrecked the studio ??

Kevin - Nobody behaves like that - they really don't.
Mel - Didn't you tour with the smiths as personal photographer and The cult ?Kevin
-
There's a lot of misunderstanding about my job. The bottom line is that it's actually a real job. It's not like being a groupie or a fan. I'm there to work. Consequently it's not all sex and drugs and rock 'n' roll... er honestly.

Mel - You haven't said much about Morrissey or the smiths and I thought you had some heavy involvement with them .Kevin
-
I worked with Morrissey and Johnny Marr during The Smiths years and also on Morrissey's solo career - as well as shooting Johnny with The The and Electronic. It was a little awkward at one time as I was photographing Electronic as well as dipping in and out of a Morrissey world tour - and they weren't really communicating with each other. I wasn't sure whether or not to give each of them snippets of information about the other one. eventually I decided it was best to keep out of it and just not mention anything.
Mel - Is there anyone you would like to shoot, which you haven't yet?

Kevin - I used to say: Margaret Thatcher's assassin in answer to this question. I'd like to photograph Rufus Wainwright maybe.

Mel - One of my favourite photos I saw of yours was Richey Edwards of The Manic St Preachers, with the tattoos of Marilyn Monroe on his body (Steve shytalk's fav is 'Rotten' from ..Huddersfield..) but if you had to choose only one of your photos which would it be?.
Kevin – A photo I took of my mother sitting by a window in a hotel room in Paris.
Mel- What would you say was your defining personal moment as a photographer?

Kevin – Being given my first commission. A double page spread on .Manchester.... in a July 77 issue of the NME. It was my punk moment. Made me realise that with the right attitude anything was possible.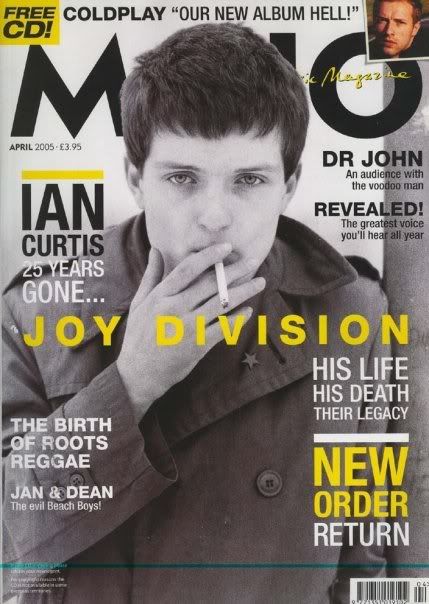 Mel – Your photo of Tony Wilson got into the National portrait gallery in London Dec 2007, it was brilliant that you sold limited edition prints in order to raise money for the two hospitals where Tony was treated that year. Another of your greatest achievements was having your Ian Curtis photos "Icons of Pop 1958-1999" accepted for the National Gallery. How did all this happen?

Kevin - By people in a responsible position doing their job properly and knowing what makes an iconic shot.
Mel – On June 21st 2008, a special event took place a"24 Hour Conversation" event, The Tony Wilson Experience" indulging in one of his favourite past-times, chatting about the arts, in Urbis Manchester. I believe you took part in this debate, how was the experience and did you have much to say, would Tony have appreciated the session?.

Kevin – He'd have appreciated the anarchic aspect of part of it that's for sure.
It was difficult. Some of the audience enjoyed it; others were more interest in their own opinions. It was fun at times but it was spoiled for me by lots of boorish behaviour.

Mel - You enjoy photographing and collecting artefacts, what do you do with them?

Kevin – The photos? Keep them on my MacBook. The artefacts? Sell them on eBay – and keep the rest in a box marked 'Do not throw away'.

Mel – I had some involvement with the short movie 'Love you more' directed by Sam Taylor wood. I helped Daisy in the art department with photos and cuttings for the wall. I knew you were present at the screening in London did you have any involved? Have you been involved in any other movie making at all such as 'Control' or 'Joy Division'? If so how?.

Kevin – Love You More, I supplied a lot of photos for the girl's bedroom wall to give it the authentic late 70s look. It's a lovely film – really evocative. It manages to capture the Zeitgeist in 10 minutes which is something that Control couldn't manage in 4 hours or however long it was.
I was interviewed for the Joy Division Documentary and the poster was my shot. I also supplied most of the images for the movie and was interviewed for it. 'Control' - I know nothing about it apart from that they obviously used my photos for the styling.

Mel – Let's get onto books now. I know you have published a few such as 'The Joy Division Photographs' of Kevin Cummins, what other books have you turned your hand to?.

Kevin - I shot a book for Man City for their final season at Maine Road and I've also done a book called The Smiths and Beyond. I've contributed to loads of other stuff too.
Mel - You're a busy man, I believe there's a new book to be published in 2009 that sounds positively one of my must have's. Plug away Kevin.
Kevin - It's a 30 year retrospective of my Manchester photographs. It's called: Looking for the Light through the Pouring Rain. I've commissioned several essays about specific periods of Manchester music history - Paul Morley Punk. John Harris Oasis, Stuart Maconie on Madchester and Peter Hook and Johnny Marr have written about their start and dreams and hopes, prior to being in bands.

Mel - I asked Steve Burke aka 'shytalk' on what to ask you as he is an old friend of yours and here is his little 'Mudkiss' contribution.
"Does he realise if he sold half his memorabilia on e-bay he could probably buy city." - "Does he sleep with his tripod? When in the negatives he used to set a timer on his camera, get back behind the drum kit and smile, "surprised he doesn't have Carly Simons you're so vain as his myspace music." - Steve 'shytalk'.

Steve 'shytalks' Questions..

Mel – "Did you know you're Bowie, Roxy and punk pics were also sold on a market stall in oasis (the underground market)?" - Steve.

Kevin – Yes lucky people who still have them. How do you think I managed to fund my early career?

Mel – Ermm well actually Kevin I still have some of the Roxy ones!! I wonder if there worth anything? "If you go and see a new band, do you still take a camera with you?" - Steve
Kevin – No. There are too many restrictions placed on people at gigs these days. If I go to a gig I'm just there to enjoy it. Facebook is full of people shooting gigs on cheap digital cameras. The results are generally abysmal but it keeps them happy...

Mel - Steve shy described you as "Martha Longears to Morley's Ena Sharples" would that be correct? Lol what would your response to Steve be?

Kevin – No. I see myself more as Elsie Tanner. Steve was more like Ken's mum Ida who was written out as early as possible.

Mel – "Would you like to do an exhibition and include all the memorabilia you kept with it as well as the photos?" if so where would you chose as a venue?
Kevin – I've had several exhibitions. I'd only do a show of photos or a show of ephemera. I wouldn't mix them. It dilutes the quality and confuses people as to the point of it all.

Mel – "Are there any gigs you missed and wished you had been there to photograph?"

Kevin – The Doors at the Roundhouse and Bob Dylan's 'Judas' gig at the Free Trade Hall in 1966.

Thanks for taking the time out to talk to me so openly - Ladies and Gentlemen three cheers for Kevin Cummins the legend of Salford!! Good luck with your book, see you at a the book signing, make sure you personalise mine ;-) Mel.

www.kevincummins.co.uk
www.myspace.com/kevin_cummins
www.facebook.com/kevincummins
All photos taken by Kevin Cummins and used with kind permission
Kevin Cummins NME Covers