Following my night of wreckless birthday abandon, I dragged my sorry no good carcass out of bed to get ready to meet my Mudkiss obligation, to review new band Kismetik at Kentish Towns Bullet Bar. I made my way in fragile disarray for a hair of the dog and some live music to blow the cobwebs away. I had come across Kismetik on Myspace, three seemingly laid back, unassuming guys with a long history in music, joining forces only in January.
I arrived at The Bullet bar to score my first Becks and soon to meet guitarist and singer Gez. I sat with the rest of the crew, including Chris, drums and vocals and bassist Clarkey, to absorb the two preceeding acts. It was a strange mix of acts I must say. Onstage as I arrived was a young Emo style guy pouring out his soul to accompanying guitar. I, along with every other female there did, of-course, not notice his lack of underwear beneath poorly upholstered leggings! Next up was another enthusastic young man, straight from Pop Idol, singing songs about himself to pre recorded tunes. I wondered how his supportive family would fare once Kismetik hit the stage. Maybe his Grandad would stop looking at me at least!  

Hit the stage they did, launching straight into the pounding attitude of 'Blackmail'. Next assault launced with 'I Don't Need You'. There is no pretense nor gradiose with these guys and when you hear them you understand their mature self assurance. In just six months they have a collection of songs wracked with an energy and idividuality that younger bands can only strive to achieve. Despite hearing the quoted influences from Motorhead to The Cramps and The Rejects in there, this band have their own style. Rock, Punk, Oi , call it what you like, they've got it!! From the oceanic rolling of 'Incinerator' to the potential rock anthem of 'Drunk at the Wake' I was hooked. 'Drunk at the Wake' defies you to keep still. In fact if it doesn't achieve the status it merits then rock has let me down!
Kismetik are indeed a no bollocks (that was the first act) from the gut, not for the faint hearted (that was the second act) pure kick arse rock band. Sadly Ronnie Blandford and his family seemd to have departed missing such venomous speed as 'Let Us Prey'.

I left with my ears ringing and the cobwebs truly blown away to tackle the "hello"  drunk man scenario on Camdens streets. Nearer home was met by the floppy hatted flipflopped Hampstead 'wild child' skipping in front of me hands waving. I did what anyone would have done..... made a sound back like the Soup Dragon! I wondered how to put across the sheer seemingly effortless energy of a band who could sing about junkies and junk food with such memorable power without the use of words such as riffs and chords. Here goes.....Kismetik are shit hot, go  check them out :-) !!!!!!
 www.myspace.com/kismetikmw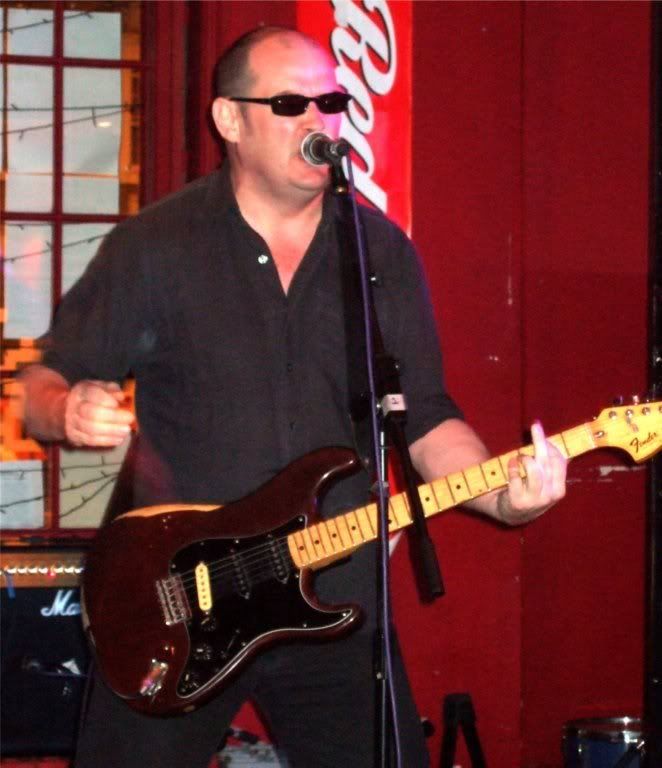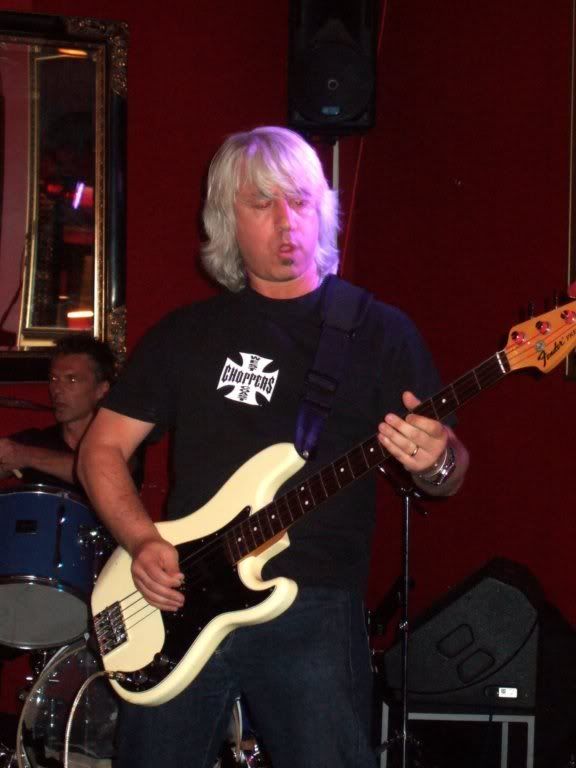 Drunk at the wake of rock and roll?