I'm delighted to introduce another Mancunian 'someone who was there' when Punk broke the headline news. He was usually the one writing about it when Kevin Cummins photographed it. Mick Middles is his name.
He worked for 'Sounds' during the 70's and 80's, his work appears in other publications such as The face, The Guardian, Daily Telegraph, Mail on Sunday and of course my daily The Daily express.
Besides this he has written a large number of books, most of them biographies of bands or Personalities.e.g  Joy division/New order, The fall, Mark E Smith, Ian McCullough, The Manic street preachers, The Stone roses, Happy Mondays/black grape, Simply red. 
He became the first person to interview Joy Division in 1978 for the national daily newspapers. I didn't realise until I started to research but I have read at one of his books, which was 'From Joy Division to New Order about the Factory resulting in me contacting another friend of his Chris Hewitt, whom I hope to be interviewing at a later date.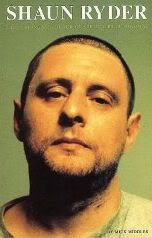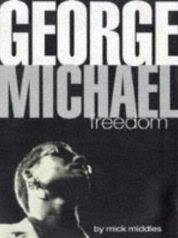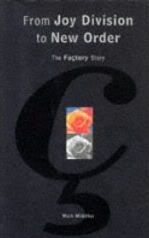 Mel - Rights lets kick start this by asking Mick how he started all those years ago? Tell us how it all happened and what your first piece of work entailed. How did you get involved in the punk scene?

Mick
–
That's really interesting actually. We had been going to gigs in Manchester for years...big bands, Led Zep, Deep Purple, Lou Reed..you know all the Free Trade Hall gigs. But it never ever dawned on us that there might be some kind of local scene that we could actually be a part of. It just wasn't like that. I went away in 1976 for about nine months - to Carnforth - and it was only when I returned that I realised how things had changed. This would be autumn '76. just in time for The Pistols at Electric Circus. All of a sudden we would be going to the Ranch, The Circus and it was such a small scene that we saw the same people all of the time. I guess there was a bunker mentality, to some extent, because the world seemed to loathe and despise these new 'punk' people...even though to be regarded with such hatred one only had to wear drainpipe trousers. It was quite an odd period. But I think it had been coming for a while. My theory is that it was the younger kids, who had previously been into Bolan and Bolan suddenly became old enough to go to gigs where their older brothers, the serious hairy proggers, would go. In fact, whenever a band played that appealed to both those factions, it would be really edgy. Lou Reed playing to a riot at The Free Trade Hall was definitely an early sign of this. But gigs by Roxy Music, Dr Feelgood and Cockney Rebel were also strangely tense. That was the spark of punk.
So we would meet these people...we would give lifts to then half the time. Driving Paul Morley to The Oaks in Chorlton - great gigs by The Heartbreakers, Siouxsie and the Banshees, The Slits - there would be Steve Shy, Kevin Cummins...and a host of characters. The Worst, The Drones, Buzzcocks, Slaughter and the Dogs. It was mind-blowing to actually get to know the bands you had just seen. The complete antithesis of Led Zep at Earls Court.
I think Steve Shy convinced us to write a fanzine. His 'Shy Talk' was out first as well as Morley's 'Out There'. So it was a guy called Martin Ryan and myself, armed with a printer full of green ink, churning out a fanzine called Ghast Up. Dreadful in every conceivable way apart from the fact that it added to the scene.
Mel - Who was the first band you reviewed and where? Describe the scene for the readers!

Mick
-
The first band I reviewed for Sounds was in fact, the Drones. I just wrote it and sent it off. It was a weird gig, that one. The Drones had always been a bit of a cash-in punk band. Before becoming The Drones they had been a naff pop cabaret band called Rockslide. But, lest we forget, Paul Morley managed then for a while and, in truth, they played some crucial Manchester punk gugs. We went down to the Roxy in London with them...a night that also ended in a fight between the Manchester and London contingents. Tony Parsons stood up and smashed a chair in front of us. Anyway, the gig I reviewed was weird because The Drones, in some desperate attempt to court controversy, had started to employ near naked dancing ladies. It was appalling but I think they had stolen the idea from The Stranglers, who they had befriended.
I was astonished when Sounds printed it. I had always believed rock journos were some kind of alien super breed, dressed all in leather and swigging Jack Daniels. Even seeing Morley, who had just started at the NME, every day, didn't change this. But I came from a journo family and it was just always going to happen....unfortunately perhaps...one way or another. Within a few weeks I was hanging around the Sounds office. Total sycophant but sod it. That's what it was about. It wasn't easy for me because I was shy but soon I would be down the pub with people like Gary Bushell or Pete Silverton. It was amazing and the thing is, no one else was covering Manchester really. Morley departed for London and that was it...how lucky to be the only writer around as the entire post punk thing exploded. Well, there were a few others...The New Manchester Review was a great listings mag with people like Bob Dickinson. Jon Savage came from London to work at Granada so suddenly he would be around.
Gig review below of 'The Rich Kids' in Manchester (incidentally one I went to) by Mick Middles
Mel
–
Did you think at the time this was going to be a huge explosion on the music scene or did you think it was a fad that would just fade away as quickly as it arrived. 
Mick – Even in my naive state, I knew there was something false about the punk thing. It didn't take long to realise that Bob Dylan's Blood on the Tracks was a better album than The Lurkers! So, almost immediately it crumbled in that respect....but what was remarkable was the oncoming to the post punk era. A time of an amazing creative surge. I suppose, in the main, it was punks who had learned to play and so it started to get really interesting even if Manchester had so few venues...but even that helped to maintain a village atmosphere, I think. It kept things small and tight. Going down to Rafters to see Elvis Costello or Magazine or XTC.
Mel – I guess you know I interviewed Kevin Cummins recently from my web site did you work alongside Kevin on many jobs? What was the wildest gig you had to review?
Mick - Yes, Kevin became a friend back in the Ghast Up days. It was funny. He would take a picture and, because we couldn't reproduce it, Martin would do a drawing of the photo...but when I started writing for sounds it would nearly always be Kevin who took the shots. Oh it was all glamour! haha. Trips to Burnley to play pool with The Not Sensible s or heavy rock bands in Macclesfield for early issues of Kerraang! Actually, in one sense I didn't quite fit in Manchester because, while I loved bands like The Fall and The Distractions, I always had a taste for heavier stuff, which was the market that Sounds had discovered. So I was perfectly happy to go along and review an Iron Maiden or Def Leppard show...they were always great fun, actually and partly because the backstage would be pure Spinal Tap. You wouldn't believe the things on offer and, frankly, that was something you never got at A Certain Ratio gigs.
Photo featuring Lindsey Reade and Mick Middles at Waterstones Manchester book signing for 'Life torn apart' (Ian Curtis) 
Mel – I read that you were the first major journalist to interview Joy Division for the daily newspapers. Could you tell us a little about this?

Mick - Yes. It was around the time that Rob Gretton had taken control and he was pretty desperate to get some press. Beyond the odd Morley live review, nobody in London had any interest in Joy Division at all. Rob had helped bring out the 12 inch of An Ideal For Living and I went to see them at The Factory Club. At that point, the crowds were still pretty sparse. But that night Rob invited me to go and see the band rehearse at Tony Davidson's place on Little Peter Street the next day. I just remember going down there and the band played a full set just for me. At the time I had no way of knowing the significance of this...to have your own personal Joy Division gig that nobody other than Rob actually saw. But it was just another rehearsal and they were still to find their sound at that point. We went to the pub Gaythorn to do the interview. They were just nice lads, full of bluff and banter, with Hooky acting all moody. Great fun. It wasn't a very good article I was barely above fanzine level at the time, but it did raise the issue of Nazi imagery within the lyric. When it was printed Rob rang they were on tour somewhere, Great Yarmouth or somewhere weird and he said that the lads loved it. Their first ever music press feature mine too, as it happened.
Mel – What would you say would be your 'claim to fame'? What would you like to be remembered for most ?
Mick - Very simple really. Just someone who chronicled the times, from punk to the mid nineties and beyond in Manchester. If I managed to impart a sense of what it was actually like, they I am happy with that. That is something that, in the main, Control failed to do.
Mel - Today I am going to see an exhibition in Liverpool (60 years of music in Liverpool) which features displays from Eric's.Did you ever go to Eric's in Liverpool?(for all those who don't know it was the hub of Punk creativity in the North West 76-79 era)
Mick - Yes, we used to go to Eric's on a regular basis. The Manchester and Liverpool scenes seemed completely merged to me...there were so few venues that an extra half hour driving didn't seem to make any difference. The Liverpool bands were always hanging around Manchester and vice versa. They were more flamboyant in Liverpool and I think that is a reflection of the city's character. In the earlier days we would see bands like Big in Japan and Spitfire Boys. Then, of course, Bunnymen, Teardrop Explodes...you would always scan the gig listings in Sounds or NME and just go to Eric's if something appealed...it was pretty much the same bands who would play Rafters anyway. Roger Eagle was running the club, so it had a bit of a Manchester flavour. I don't remember Mick Hucknall DJing, though we definitely saw him with Frantic Elevators at Eric's.
I think, maybe, I found the heart of the Liverpool scene a bit insular, perhaps? All those people Jayne Casey, Margi Clarke, and Pete Burns. They were always more of a showbiz element which I didn't particularly enjoy.
Mel - What gig would you of loved to have reviewed and didn't?
Mick - I think the last night at the Electric Circus, definitely. It was suitably shambolic and all the bands argued, in truth. I think somebody even ran off with the takings which were meant for charity. Great days...madness all around.
Mel - Who was the best band/musician/person to write a book for in your career? who helped the most?
Mick - I would have to say Mark E Smith. We tried that book every which way and, in the end I just said 'sod it'. Let's go to the pub and tape everything that said and build the book from that, It didn't entirely work, but it was great fun and certainly my favourite book. Well, I was proud of the Ian Curtis book which was co written with Lindsay Reade, who is a close friend. It was written in a very straight way...had to be really but I think we opened the story up and brought in Annik. We didn't really get the credit for that because I know that Control would have been very different if we hadn't written 'Torn Apart'. But whatever.
Mel - What was your favourite interview of all?
Mick - I think John Lydon, backstage at Sheffield City Hall in 1985, would be up there. He was on top form even though PIL were failing at that point and he knew it. I still have about two hours of that on tape and must dig it out. He talked a great deal about the early days of PIL, just astonishing in every way and I have never used that interview....well bits of it. He was just spilling out intelligence. Another one, oddly enough, would be Status Quo. I am not a fan, I hasten to add, but the interview was at the Bulldog Bash bikers fest in 2007 (The one where a biker was shot on the way home) and, being backstage, was like being in the inner circle of these incredibly heavy biker gangs with Rossi and Parfitt (who were both utterly charming and eloquent and very honest). The gig was amazing, as it happened. Try as I did...it was impossible not to move the feet. I suppose the 1983 trip to America with New Order and Kevin Cummins must rank pretty high although the band didn't have much to say....though I probably didn't exactly probe at any depth. It dawned on me then that musicians don't necessarily have anything interesting to impart. But it was a fantastic time nonetheless.And the band were at their peak. Very arrogant and very funny.
Mel - Tell me more about the 'Punk Blah event in Manchester.
Mick -  The punk event was fantastic fun. Really enjoyed that night.
It took place in 2006 and was timed to coincide with the 30th anniversary of the Pistols gigs at the Lesser Free Trade Hall. It was held in Central Library, so was very much in the vicinity. It featured Clinton Heylin, who was midway through writing his vast punk tome, Babylon's Burnin, John Robb and myself. We did about 20 minutes each, just chatting about punk in Manchester then it opened to questions. To my amazement it was pretty much a sell out and very lively too. John and I approached it fairly loosely, just chatting away while Clinton was rather more studious, but it worked out ok. I wanted to put across the point that the importance of those particular Pistols gigs has been somewhat over-stated and, frankly, the two gigs at The Electric Circus were probably more inspiring to a lot more people. There really is so much crap talked about Manchester musical history but then it gets repeated and repeated and becomes a reality. But it was a good lively debate. I remember, and rather vividly, being commandeered afterwards by this beautiful girl called, I think, Alexandria, somewhat flattering for an oldie, but she was extremely clued up on everything. Eventually I think I escaped with Michael Eastwood to the Peveril of the Peak, as one does...and always did.
Photo below of Clinton Heylin, Mick Middles, and John Robb (Photos taken by Mike Eastwood (Moist) who posts on Cerysmatic Factory.)
Mel - What work are you doing today?
Mick
- I am still working on books. There is a large book project on Manchester over three decades...not just music, which I am about six months into, plus two more musically related affairs which I am not allowed to mention. 
There are still things to write, I feel and, I have to be honest, I have been a bit bored by some of the other stuff that has been written about Manchester lately, particularly articles in the Observer Music Monthly and Mojo, both of which I found tremendously disappointing.
There is a different way of approaching it all...I'm quite passionate about it because I don't feel that the writers in the national press at the moment are saying anything particularly interesting about Manchester. I think John Robb's Oral History of Manchester book should be refreshing and I look forward to that. But there has been a great deal of self indulgent pontificating and, frankly, I have moved on from all of that. I am not particularly comfortable with the Tony Wilson industry that has sprung forth, either. Well, not as yet, because they are transforming him into some kind of saint which, with respect, is something he most definitely wasn't.
I freelance, still though it tends to be for fringe magazines such as Record Collector or Rock'n'Reel plus a lot of magazines abroad. I do that for enjoyment. I want to write about music, not about me. That's the only thing that interests me, now. I have changed in that respect.
On a day to day basis I work in the north west as a sub editor on a number of magazines and newspapers. It's a job. I freelanced for 25 years and just wanted something regular. Having said that, you catch me at a very weird time in my life, being between homes. I am nomadic at last...but not for long. I like to think of it as a Kerouacian phase but the reality is not so romantic.
Mel - Which bands are you listening to now or go to see live ?
Mick - I think it is a good period, in general. I have loved the Brooklyn bands who have come through of late. Vampire Weekend, MGMT...The Hold Steady. Have a fondness for Sigor Ros, Wilco...oh all kinds of stuff. I think it is really healthy that, unlike the seventies, people are open to more disparate musical styles today. There some great folk stuff out there and I love the fold festivals...but also still go to Download and, last year, Lattitude which I loved. It's good also to mix the best of the new with the best old stuff. This month I have enjoyed new albums by older artists such as Little Feat and Walter Becker from Steely Dan, but also enjoy Twisted Wheel and Fraser King from Manchester and Exile Parade from Warrington. I have given up on The Fall now...but I may come back to the fold at some point. I even enjoy CP Lee's band, Salford Sheiks....oh and Elbow, Doves, I Am Kloot, Kate Rusby, Lucinda Williams...across the board really.
Mel - Well Mick thanks for a very entertaining interview I could of gone on forever with questions - hope to meet up with you at the 'Eric's musical in Liverpool maybe then we can get more inside gossip.
Mick's books and more...