Dio - Holy Diver
The word "legend", is much over used, in the case of Ronnie James Dio however, who sadly passed away on May 16th 2010, it perfectly describes a man much revered in the world of rock and metal.  Although releasing his first single in 1958, with Ronnie and the Red Caps, it wasn't until leaving Elf to join Richie Blackmore's Rainbow during the mid 70's, exposure to a much wider audience occurred.  Three classic albums with Rainbow, the eponymous debut, Rainbow Rising and Long Live Rock 'n' Roll, prior to replacing Ozzy Osbourne in Black Sabbath, rejuvenating their career with "Heaven and Hell" and "The Mob Rules" found Ronnie honing a style he skilfully transferred to his own project Dio, leaving Sabbath with drummer Vinnie Appice in 1982 . Joined by Vivian Campbell on lead guitar and former Rainbow sparring partner, Jimmy Bain on bass, Dio produced two absolutely blistering rock albums, 1983's debut "Holy Diver" and 84's "The Last in Line."  While the debut is classed as their defining moment, for me there's little between the two in terms of eminence, both epitomising 80's hard rock, including some of the most blisteringly anthemic songs of any decade.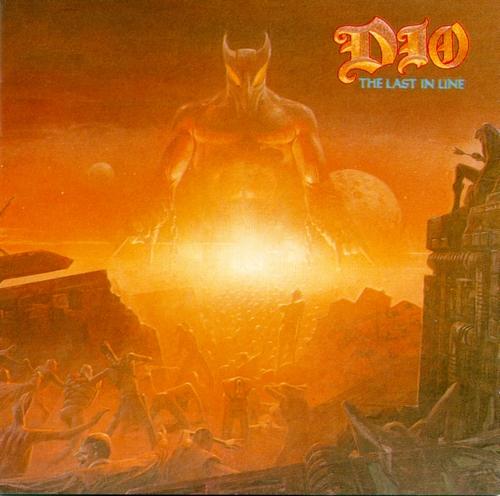 A particular pattern emerged over the years in relation to album structure, you knew exactly what to expect from Ronnie James Dio, the fact it still sounded fresh and persuasive, a tribute to song writing skills, an incredible vocal range and the musicians around him.  The opening tracks from both albums "Stand Up and Shout" and "We Rock" are statements of intent, up tempo, riffgasmic sizzling rockers, proceeding the title tracks, longer, more epic in nature.   Every aspect of  Dio the band, stood out within "Gypsy,"Don't Talk to Strangers" or bluesy stomper "Invisible" from "Holy Diver" and "I Speed at Night,""One Night in the City" and closing extravaganza "Egypt (The Chains are On") a handful of tracks from "The Last in Line" underlining Campbell's virtuoso fret work, Bain's outstanding bass lines and Appice's battering drumming, although ultimately the great man's vocal commands centre stage.
Although small in stature, his voice and stage presence proved gargantuan. All three re-issued albums include live tracks, proof, as if required Ronnie Dio retained one of the finest voices ever heard within the genre. The thirteen minute version of Black Sabbath's "Heaven and Hell" found on disc 2 of "The Last in Line" recorded at the Pinkpop Festival a particular case in point, his range and mixture of tones absolutely remarkable.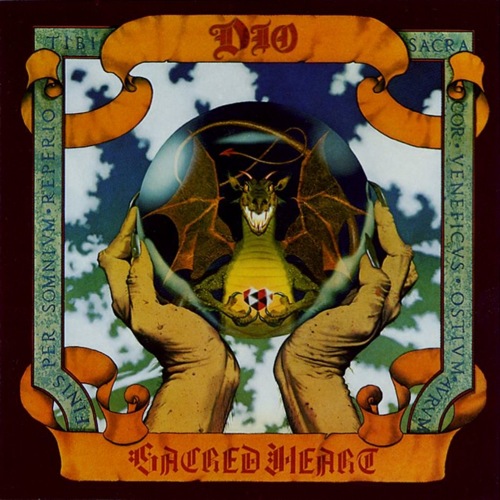 1985's "Sacred Heart" proved the last Dio release to include Vivian Campbell perhaps a sign ideas were on the wane, the album unable to maintain the quality of the previous two collections, but hardly surprising, Ronnie a major lynchpin within several of the greatest albums of the previous ten years.  Many performers of the era dined out on one decent record for the majority of their lives, seven classics virtually unheard of.   
If discovering or considering for the first time, "Holy Diver" or "The Last in Line" explains all you need to know about Ronnie James Dio, the vocal colossus and why his influence still reverberates throughout the world of extreme music.